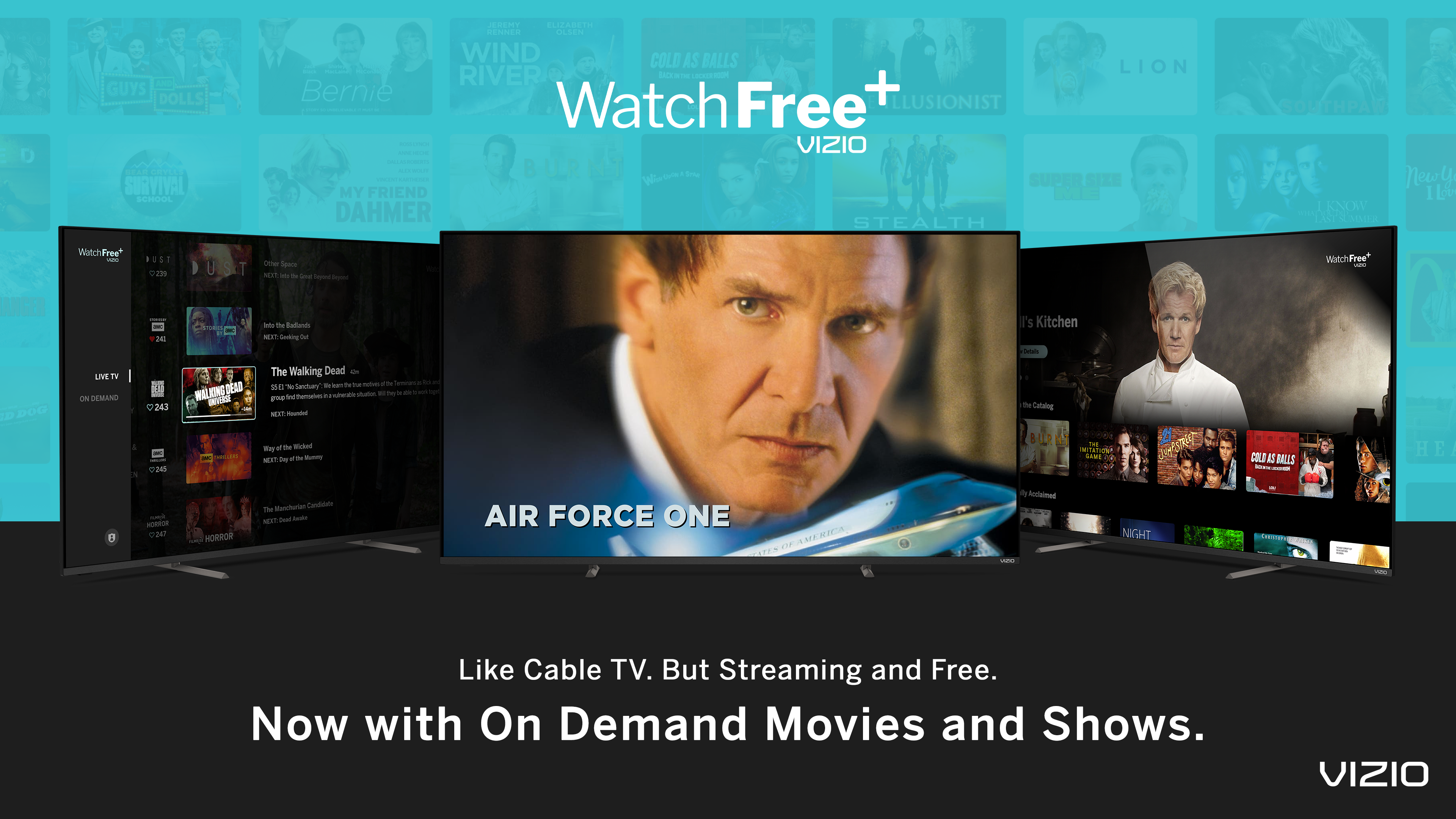 Today, we're introducing a significant evolution of our WatchFree+ streaming service.
We launched the reimagined WatchFree+ in August to give SmartCast users a free, lean-back, out-of-the-box video streaming experience that resembled the linear interface many were accustomed to.
Like other services of its type (known as FASTs—Free Ad-Supported STreaming services), WatchFree+ includes a live programming guide that allows viewers to simply tune in and watch whatever programming was of interest to them at the time.
Today, we are adding video on demand (AVOD) programming to the line-up, giving audiences even more free content to watch and enjoy on their schedule.
Available at launch are more than 4,000 free movies, TV shows, and VIZIO exclusives totaling over 5,000 hours of on-demand programming, including genres like action, romance, comedy, family, crime, and more.
We've partnered with more than 17 content and studio providers, including:
Lionsgate (Southpaw. The Founder. Lion.)
- Sony Pictures (Air Force One. Tears of the Sun. Stealth.)
- Samuel Goldwyn (The Boondock Saints. The Lazarus Effect. The Woman in Black 2.)
- Disney Media & Entertainment Distribution (Daredevil. Confessions of a Shopaholic. Alien: Resurrection.)
"Today's audiences want quality on-demand movies and TV shows on their own terms," said Mike O'Donnell, Chief Revenue Officer at VIZIO. "With the evolution of WatchFree+ AVOD programming, SmartCast users can now browse through hundreds of shows and movies to watch at any time, for free, and without any subscriptions or logins required. We're not only creating a more attractive streaming environment for our VIZIO audiences, but also for the many brands who want to reach the audiences who are increasingly moving away from linear TV."
AVOD is an important component of any connected TV offering. Smart TV owners are voracious consumers of streaming entertainment of all kinds, according to the results of a recent study we conducted with independent research and strategy firm Magid.
In that study, we learned that smart TV owners not only spend more on SVOD subscriptions than non-owners, but they also watch more AVOD programming weekly as well. This turns on its head the assumption that SVOD subscribers don't watch AVOD programming.
Clearly, smart TV owners consume it all, and we're happy to provide more options than ever before. Read the full press release here.