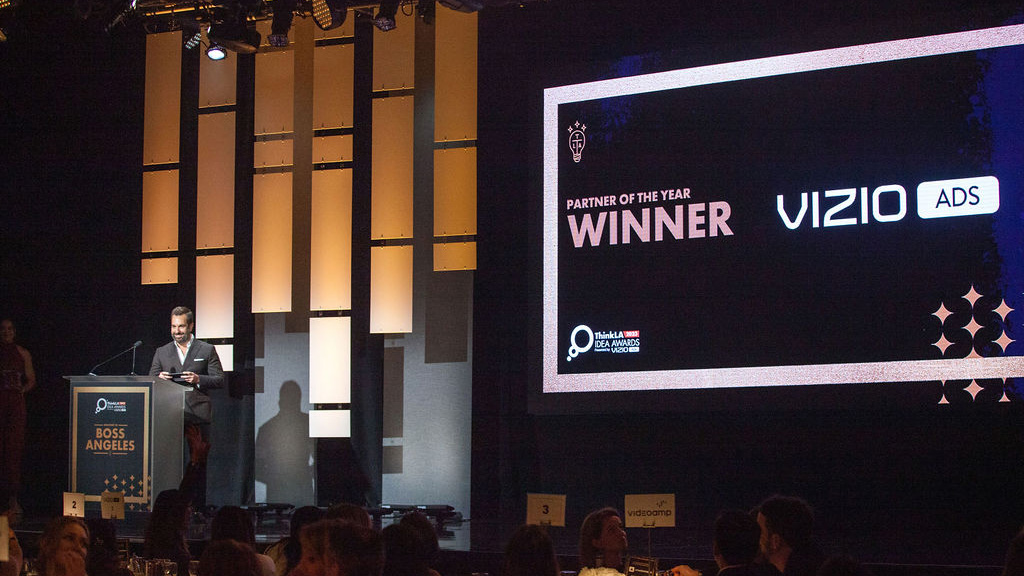 VIZIO Ads has won 2023 Partner of the Year from ThinkLA, L.A.'s premier trade association that celebrates Los Angeles creativity in advertising, marketing and media.
Along with VIZIO Ads, Anthony Brooks, Senior Account Executive at VIZIO Ads, was named ThinkLA's 2023 Salesperson of the Year.
Both VIZIO Ads and Anthony were honored at the 13th annual ThinkLA IDEA Awards Gala June 29 at the Beverly Hilton.
The awards, produced by ThinkLA, recognize the brains behind Southern California's best advertising, marketing and media creative work.
Partner of the Year VIZIO Ads has a collaborative, open and entrepreneurial culture, inspiring employees to bring ideas forward to help drive the business. VIZIO's products may be all about the technology, but the company's culture is all about its people, and providing more opportunities for our partners to connect with our audience with the most powerful vehicle in guiding viewing journeys in meaningful ways.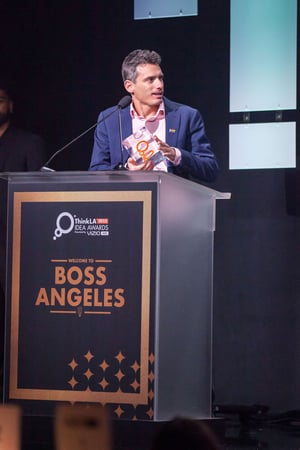 Anthony (pictured left) as Salesperson of the Year embodies VIZIO Ads' core values through his client relationships. He is always accountable and remembers to give key information to clients, working with colleagues internally to ensure what he is presenting aligns with their main KPIs.
Submissions were for work produced by and/or for a Southern California based company and presented to the public during the 2022 calendar year. Campaign and company achievement awards were judged by a panel of industry experts. The judges reviewed the submissions and cast their votes on all entries. Company and individual achievement awards were also voted on by the community.
Founded in 2006, ThinkLA is a non-profit 501(c)(6) association that aims to promote Los Angeles as a network of creativity and innovation in media, marketing, and advertising. The organization looks to connect L.A.'s creative community; grow ideas, business and talent; and inspire through education along with social and philanthropic events.