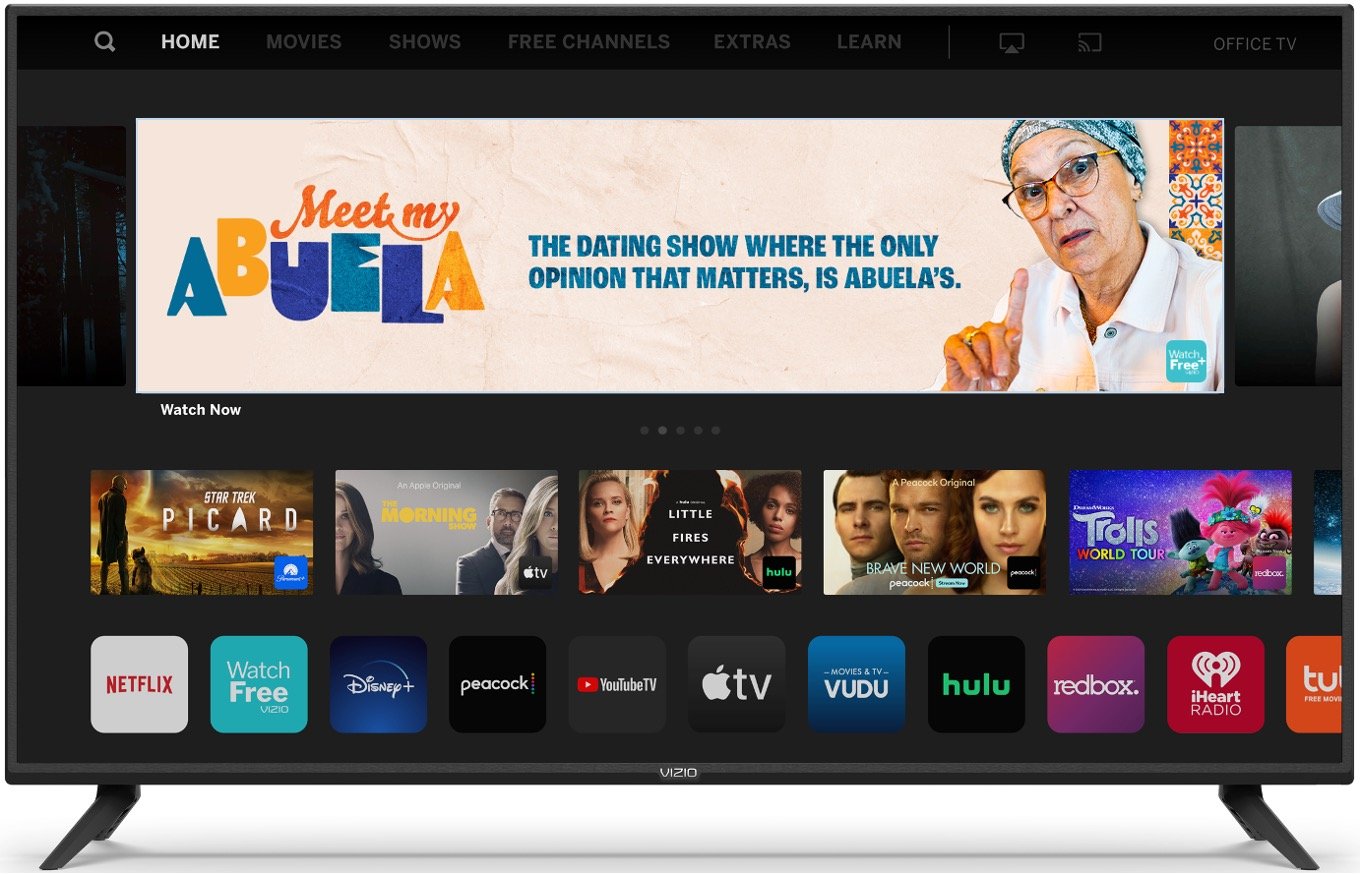 Hispanic Heritage Month is now underway, running from Sept. 15 to Oct. 15. This celebration recognizes the history, culture and contributions of American citizens whose ancestors came from Spain, Mexico, the Caribbean and Central and South America.
VIZIO is honoring Hispanic Heritage Month with a dedicated Discover carousel on our Home Screen. There, we've compiled a selection of movies, TV shows, music and more across premium streaming apps and free live and on-demand content to showcase the stories, experiences, and creativity of Hispanic and Latin voices.
This includes:
- Frieda and In the Heights from HBO Max
- McFarland USA, Coco and Diary of a Future President from Disney+
- Dora and the Lost City of Gold from Paramount+
- The George Lopez Show from Peacock
- Party of Five from Hulu
- Cesar Chavez from Starz
… and even a Latin Stars music video collection from Vevo.
That's in addition to a wealth of options from our own WatchFree+ lineup, including Meet My Abuela, Everly, Biutiful, Camila Cabello: Just Jump, and much more.
There are two ways to access this special programming compilation from the VIZIO Home Screen.
- Scroll down to the Culture & Lifestyle swimlane and navigate horizontally to the Hispanic Heritage Month card.
- Look for the dedicated Hispanic Heritage Month carousel and select any of the individual programming options it contains.
If you'd like to learn how you can help support and amplify these efforts through either Home Screen sponsorship options or in-video advertising, just click the "Get In Touch" button below to connect with the VIZIO Ads team.