Constant innovation around the Smart TV user experience is a persistent effort here at VIZIO, as we strive to both engage viewers and drive value for our partners.
The latest example is our recently updated user experience upgrades, consisting of the new Shortcuts features added to the TV, and the updated VIZIO Mobile app.
Shortcuts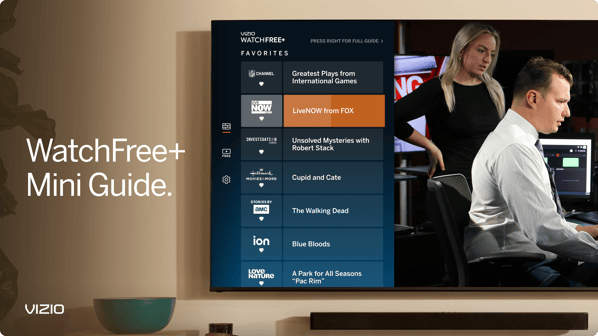 Shortcuts, added to VIZIO TVs through a recent auto update, adds a new Quick Menu, WatchFree+ Mini Guide, and Recent Apps row so viewers can easily find and watch the programming they want.
VIZIO Mobile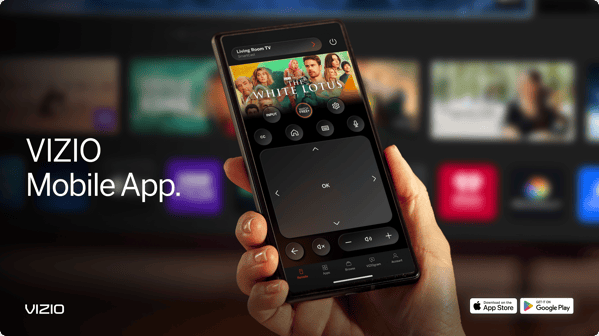 The redesigned VIZIO Mobile app extends the time-saving features to your smartphones, with quick access to voice controls, simple content discovery features, one-button access to WatchFree+, and streamlined subscription-management tools.
But the VIZIO Mobile app is more than just a remote. It's a control hub for the entire VIZIO entertainment experience. Viewers can use it to browse programming and subscribe to select streaming services through VIZIO Account (as well as control their TV).
What's more, VIZIO Mobile offers our entertainment programming partners a prime opportunity to highlight their content to relevant audiences. The VIZIO Mobile interface includes promotional units similar to those on the VIZIO TV Home Screen, allowing entertainment and media companies an opportunity to feature content front and center for millions of viewers linked directly to the programming on VIZIO SmartCast TVs.
With one click, content partners can drive tune-in to specific shows, movies, streaming services, premieres, tentpole events, show pages and more.
VIZIO Mobile also includes access to VIZIO's payment and subscription management solution, VIZIO Account, which provides a seamless and accessible way for millions of VIZIO Smart TV users to subscribe to streaming services all in one place.
For media and entertainment companies, VIZIO Account provides a simplified, easy-to-use solution for operating a subscription content business as well as with a dynamic marketplace for delivering offers. For example, this month VIZIO Account is featuring a limited subscription offer with STARZ at the reduced rate of $5 a month for three months.
The redesigned VIZIO Mobile app follows the recently revamped WatchFree+ interface, as well as the introduction of interactive ad units within WatchFree+ programming. Taken together, these innovations reflect our commitment to the entire smart TV ecosystem — viewers, programmers, and advertisers alike.
To learn more about how these features can help you, click the "Get in touch" button below to connect with a VIZIO representative and we'd be happy to discuss.